Running a Joomla blog or website? Do you have an audience related to your niche?
If yes, affiliate marketing is the best way to monetize your website traffic or audience and earn a good amount of commission by recommending them great products.
So the question is what is affiliate marketing and how one can earn money even without having a product?
Affiliate marketing is a type of performance-based marketing in which a business rewards one or more affiliates for each visitor or customer brought by the affiliate's own marketing efforts.
In short and simple words you only get paid when the business gets a lead or sale from the traffic you drive to the business. The business sets up affiliate software on their website and gives you a unique URL to promote. You promote that business with your unique URL and when someone visits from your unique URL and makes a purchase or performs a specific action, you get paid.
If you have a Joomla specific audience and want to monetize your blog or website, here in this article I am going to share some of the best Joomla based companies which have an affiliate program and offer you a good commission. Apart from this, you will end up learning some of the best ways to promote an affiliate offer and generate more sales.
Best Joomla Affiliate Programs To Promote
| Brand Name | Commission |
| --- | --- |
| JoomDev | 35% + $35.00 Sign Up Bonus |
| Joomshaper | 30% |
| Templatemonster | Up to 30% |
| AsTemplates | 50% + $25 Sign up Bonus |
| Norrnext | 35% |
| Joomla-Monster | 15% + $10 Sign Up Bonus |
| JoomlaShine | Up to 50% |
| DJ-Extensions | 15% + $10 Sign Up Bonus |
| Envato | 30% or Upto $120 |
| LTheme | 30% |
JoomDev – Joomla Templates and Extensions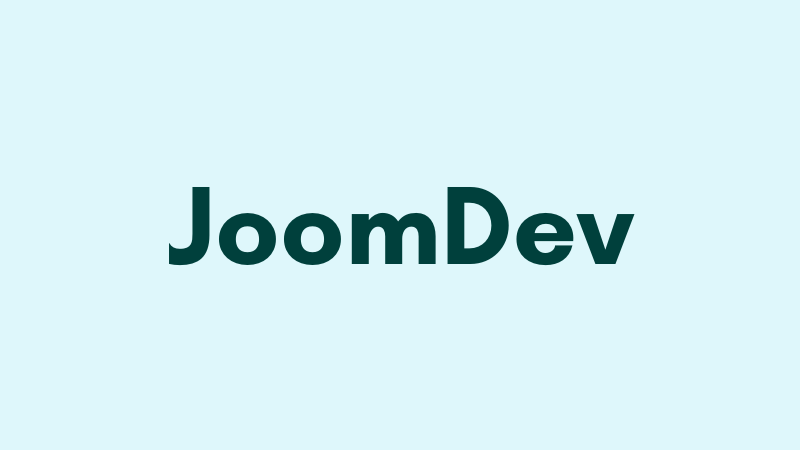 JoomDev is a leading Joomla templates and extensions development company. JoomDev is well known for its powerful Astroid Framework and drag and drops Joomla page builder – JD Builder.
Apart from these, the developers are releasing free Joomla templates and extensions on a regular basis. So it can be an incentive for you to drive more traffic to them and there are great chances to get more sales.
JoomDev is offering flat 35% commissions and $35 as a signup bonus. You need a minimum $100 earned commission to get paid.
Joomshaper – Joomla Templates and Extensions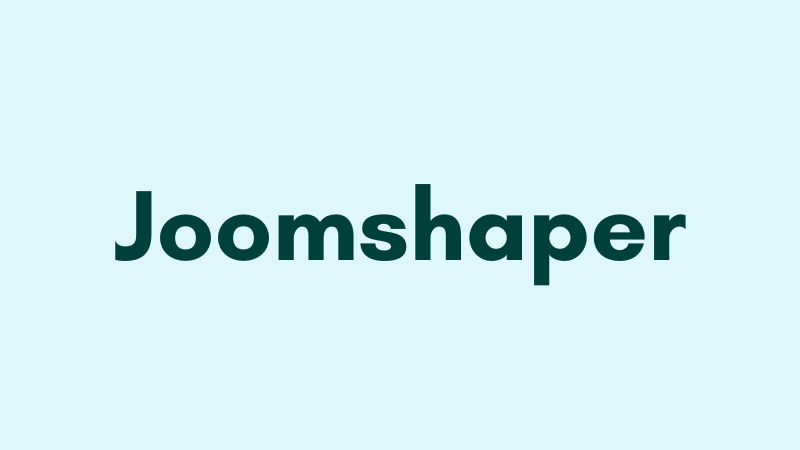 Joomshaper is a well-known name in the Joomla market. They have been in the industry for more than a decade.
Joomshaper is known for its robust framework Helix Ultimate and SP Page Builder. Apart from these, they release monthly Joomla templates so it will be a good promotional material for your blog.
They are offering a flat 30% commission on each successful referral. Their minimum payout is $50. It means that once you reach the $50 threshold, you will get paid. They release payments on the 15th of the month for sales referred to last month.
Envato – Website Themes and Plugin Marketplace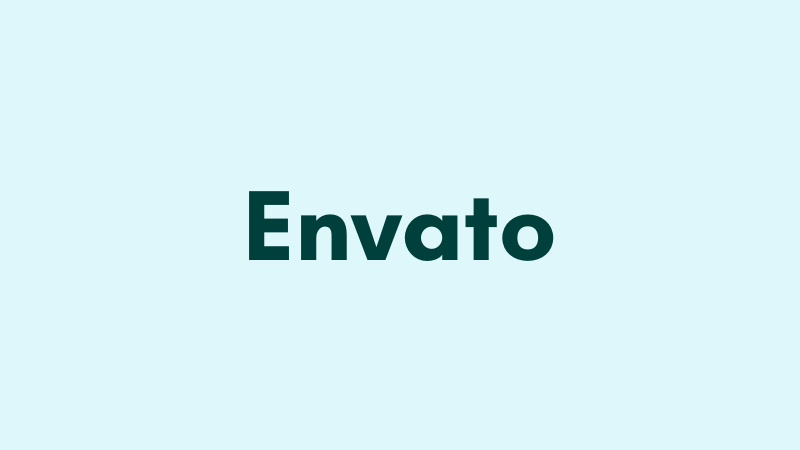 Themeforest from Envato is the biggest marketplace for themes. You can find themes and templates for each and every CMS or language from Joomla, WordPress to HTML, React, etc.
Envato has three different products.
Envato Elements: It includes millions of assets including Fonts, Themes, Photos & More. All-in-one subscription. Unlimited downloads with an easy license. You can earn up to $120 for eligible annual subscribers or up to $60 for eligible monthly subscribers.
Placeit by Envato: It is an easy-to-use DIY design tool, Placeit enables people of all skill levels to create beautiful Designs, Logos, Mockups & Video. You can earn $50 on new annual subscribers, $20 on new monthly subscribers, and 50% on one-time transactions.
Envato Market: It is a marketplace where creatives sell anything from Photoshop Actions and WordPress Themes and Plugins to Video Footage. Here you can earn a 30% commission on any first purchase you refer.
TemplateMonster – A Marketplace for Website Templates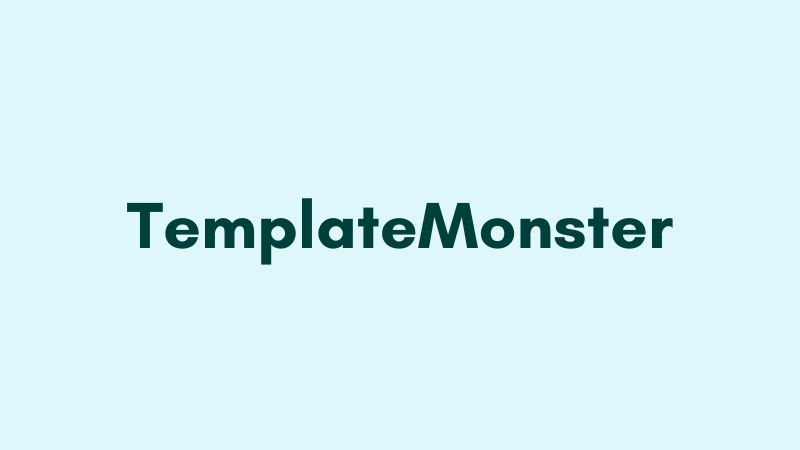 TemplateMonster is a leading website themes and plugins marketplace and offers thousands of high-quality Joomla and other CMS themes and plugins.
When it comes to affiliate marketing, I really love to promote TemplateMonster products. Apart from the commission, there are few reasons behind it. They give a dedicated affiliate manager which is just a message away if you need any help. If you need content to promote, you can request them and they will provide you. They have really good affiliate tools as well which you can integrate on your website and start earning a good commission.
They offer you up to 30% Commissions on a successful referral. Apart from this, if a user returns for another purchase, you get a 10% commission on that sale as well.
AsTemplates – Marketplace for Website Themes and Templates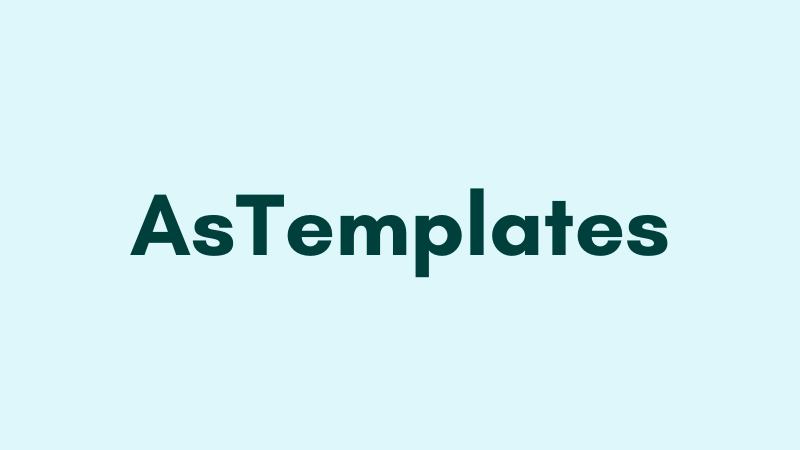 AsTemplates is another marketplace where you can find Joomla, WordPress, and HTML templates. All the products on the platform are affordable so there are huge chances to get more sales.
They are offering the highest marketplace affiliate commission to their partners. It's 50% on each successful sale. You will get paid on the last day of the month if you reach the $100 threshold.
They provide you an affiliate dashboard where you can see how many referrals you have and whenever a sale is made through your affiliate link, you get a notification in your email.
NorrNext – Joomla Extensions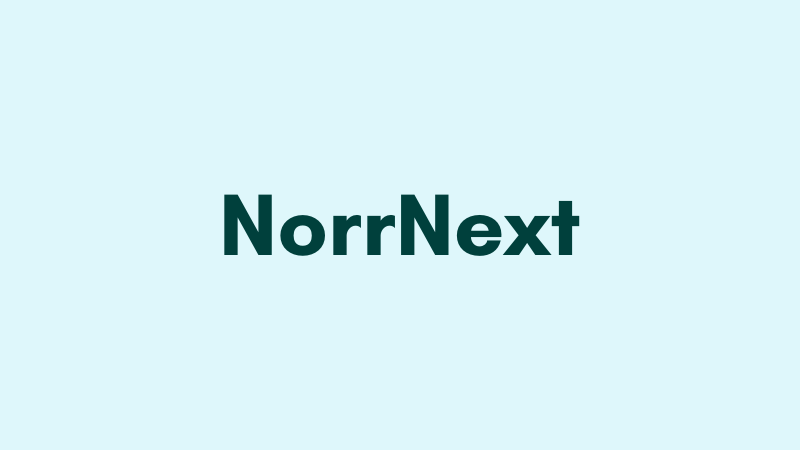 NorrNext is well known for its niche-specific extension. They develop plugins for the third party extension to extend the functionality of them. So there is a huge chance to get sales by promoting these extensions. The most important thing is that they offer lifetime bundle plans as well at affordable prices. So users can get access to the download for a lifetime by just paying a one-time fee.
If you are joining their affiliate program, you will get a 35% commission on each successful sale. The minimum balance required for payout is €50.00 EUR and you will get paid once a month.
JoomlaMonster – Joomla Templates Club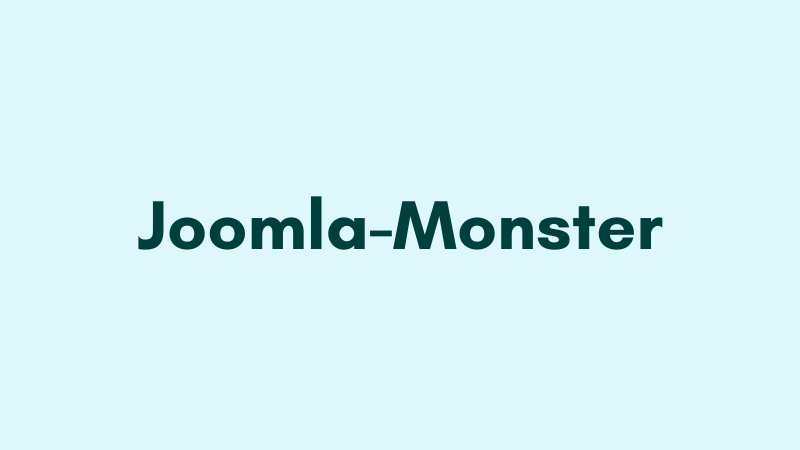 Joomla-Monster is another name in the website template design industry. If someone is looking for WCAG compatible and fully accessibility compatible Joomla templates, Joomla-Monster is the only place where they can find it.
So they come with a USP or WCAG compatibility and they have very unique templates that are hard to find anywhere. So if you are promoting them, you can earn a good amount of commission.
They offer a 15% commission on each sale you generate from your link.
DJ-Extensions – A Joomla Extensions Store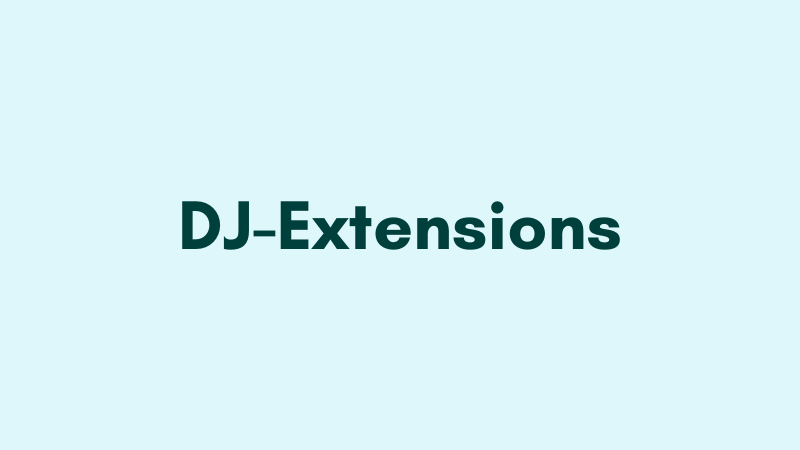 DJ-Extensions is a powerhouse of some powerful and advanced Joomla extensions. They have a very unique niche of extension and have a great chance to get more sales by promoting their products.
DJ Classified is one of the most popular extensions from their store. Apart from this, there are many useful extensions they have such as DJ Catalog, DJ Mega Menu, and many more.
If you decide to promote their products, you will get a 15% commission on each sale and $10 as a signup bonus. The minimum payout is $50. It means that you need to have at least $50 earned commission to get paid.
JoomlaShine – Joomla Templates and Extensions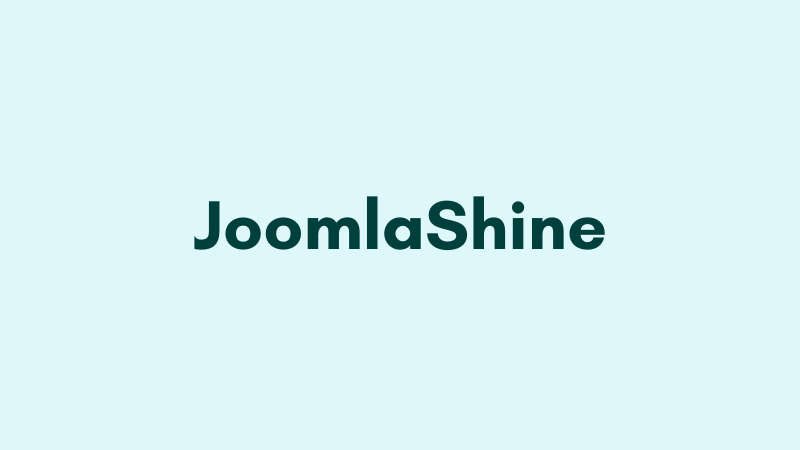 JoomlaShine is another well known Joomla development company in the Joomla templates and extension market. They have really cool templates and extensions which are unique and have high demand in the market.
Their JSN Builder also falls among the popular Joomla page builders. Apart from the page builder, they have great extensions such as form builder, admin template, slider, etc.
Right now they are offering up to 50% commission on a successful sale and their minimum payout is $25.
LTheme – Joomla Templates Store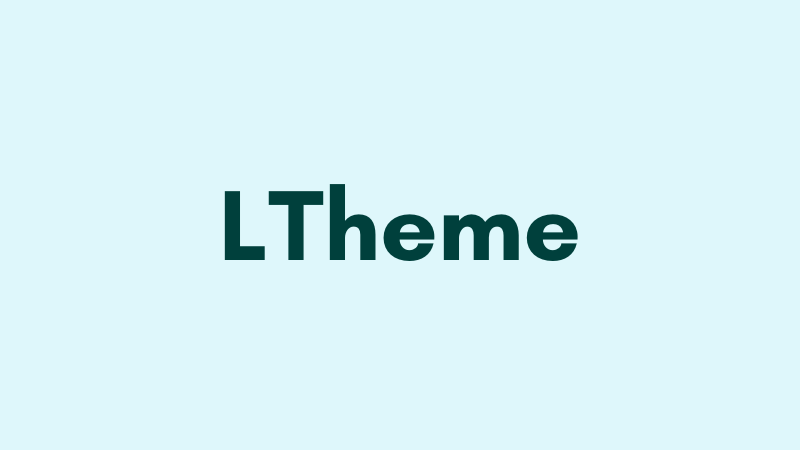 Ltheme is another Joomla template store where a user can find highly responsive Joomla free and premium Joomla templates.
They are offering a flat 30% commission to their affiliate on each successful sale. The most important thing is that they give occasionally special offers to promote so you can generate more sales and earn more commission.
How to Promote Joomla Products To Earn More Money
Create In-depth Product Reviews
When someone wants to purchase something, he always checks the product review on different blogs.
If you want to promote any product, create a detailed review of that product. Explain all about its features, what are the benefits of using the product, and how easy it is to use. The most important thing is to never forget to list out its cons as well if there are any.
So if you can convince a user with your review, there are high chances that he will go to the product site from your link and make a purchase without checking the reviews on other websites.
So never leave a stone unturned and include each and everything in your review so the user doesn't have to check other websites.
Record Videos About the Products
Users consume more video content than text content. So it would be great if you can record videos about the product.
These videos can be review videos, tutorials, comparisons with other products, and so on. When users see the product live in the videos, it works like a demo for the product, and users trust that as they can see how it is working and how easy it is to use.
So I can say creating video content is a big yes for affiliate marketing as Google is also pushing video in its search result page.
Email Marketing
Email Marketing is one of the best techniques to promote anything. If you build a list of your subscribers, it is counted as an asset. You can use that list to promote any offer or product. You don't have to rely on any third party such as search engines or social media.
So if you have a list of subscribers, you can promote the products using your direct affiliate links with email marketing.
Keep in mind that when you are sending emails, be a bit creative. People don't buy the products you create, they buy the stories you tell. So whenever you draft a newsletter, engage with them. Use the power of storytelling and more importantly educate them.
Social Media
Social media is the biggest platform where advertisers and users connect with each other. As GlobalWebIndex found, almost half of adult Internet users research products on social networks.
So using social media such as Facebook, Twitter, Linkedin, Instagram can be a wise decision for you to promote your affiliate product. Simply build a brand on social media and start sharing the content and your affiliate links with the audience. You can generate more sales without investing any penny in the ads.
Step by Step How to Guide
Focus on educating, not selling. Yes, it is true, if you can educate and win the trust of your audience there are 99% chances that they will be loyal to you and they will purchase products from your suggested links. Because you are guiding them, educating them, and telling them how to use the products and increase productivity.
So start creating step by step guide and publish them on your blogs. To create guides, you can write blog posts, newsletters, videos, or even do podcasts.
Paid Marketing
Paid Marketing aka PPC is also a well-known method for promoting affiliate products. But make sure you are generating a good commission from the products you are promoting through PPC as you will have to pay for each click you get on your ad.
One thing you need to keep in mind is to check the terms and conditions of the brand before running a PPC campaign to promote your affiliate link.
For paid marketing, you can use Google Ads, Facebook Ads, Bing Ads, Linkedin ads, or any other platform depending upon the audience of a particular product.
Promote Special Offers
Sometimes companies run special offers on their websites. These offers can be on special occasions such as Black Friday, Cyber Monday, New Year, Christmas, or any other local eve. Keep an eye on these offers and promote them to your audience as well.
Just inform your audience about these offers and you will start getting sales as users love heavy discounts.
Pro Tip: You can even ask the brand to create a special discount coupon dedicatedly for your audience. Try to get as much discount as you can by negotiating with the brands. So you can give a reason to your user to purchase from your affiliate link.
Wrapping Up…
So these are some of the best affiliate programs for Joomla products you can join and earn money. While you are choosing an affiliate program and start promoting, check their terms and conditions on what you can and what you can't.
Also, feel free to comment on your favorite affiliate program.
Visited 1 times, 1 visit(s) today
[mc4wp_form id="5878"]